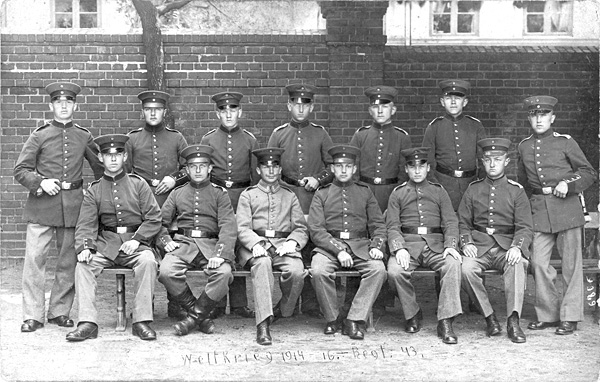 Infantry regiment Herzog Karl von Mecklenburg-Strelitz Number 43.
8th Company - front row on left, 1916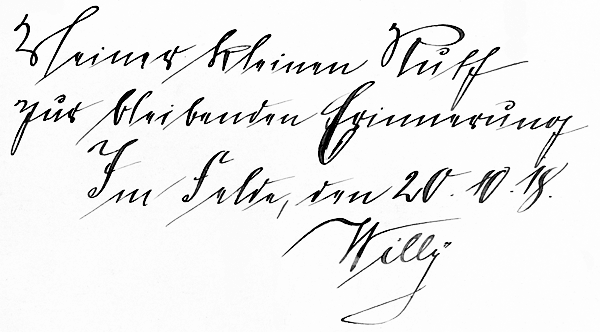 After return from POW internment in Ukraine, he was sent to the Western front, where
he was on reserve until 25 October 1918. From the front he sent to his beloved a
postcard of a young soldier with an inscription on the back that reads,
Meiner kleinen Ruth, zur bleibenden Erinnerung.
Im Felde, den 20.10.18. Willy
My little Ruth, for enduring remembrance. In the field, 20 October 1918 Willy
This is the earliest documentation of his relationship with Ruth Herrmann.