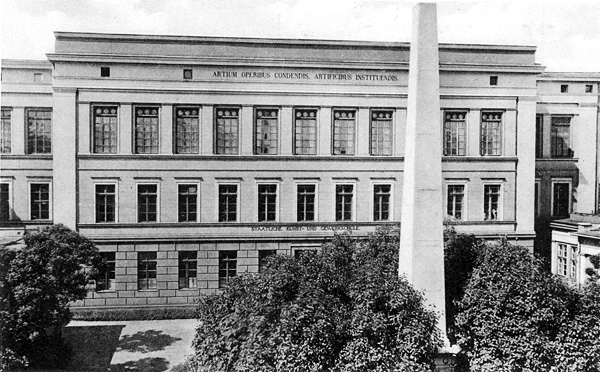 Staatliche Kunst- und Gewerkschule (Uhrich, 1839-1841), Königstraße 57, destroyed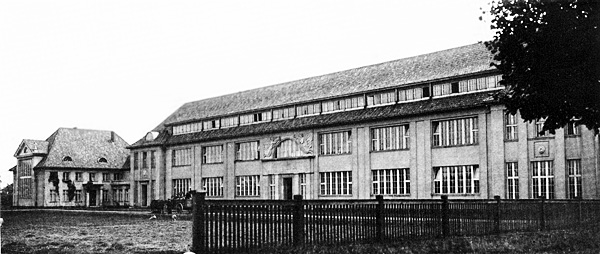 Kunstakademie (Lahrs, 1909-1919), Ratslinden 38, now middle school 21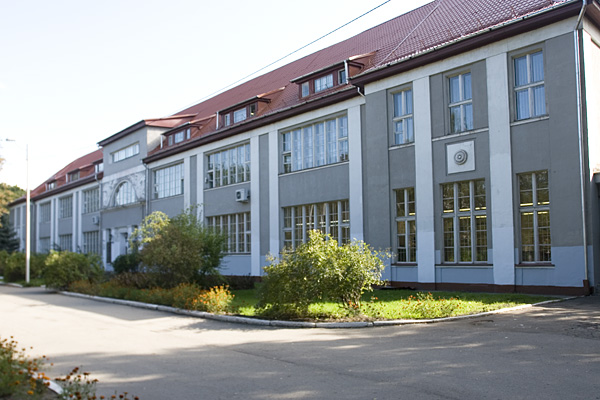 Present view of middle school 21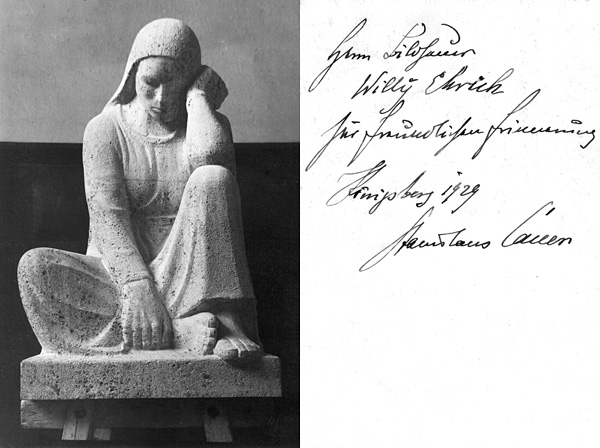 Greeting sent by Cauer at time of departure in 1929. "Dem Bildhauer Willy Ehrich zur
freundlichen Erinnerung Königsberg 1929" (To sculptor Willy Ehrich, as a friendly
remembrance, Königsberg 1929). Note: "In Leid Versunkene" (Sunken in Grief) was
dedicated 13 October 1929 at a war memorial in Stuhm, West Prussia, and lost in WWII.